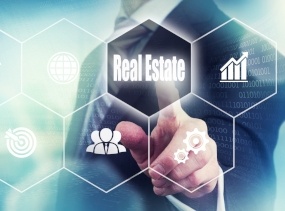 Growing your business and gaining new leads is difficult, but even more difficult is selling to your existing clients. For over 21 years, we've helped real estate professionals figure out this process. The time is now for you to take advantage of self-directed IRAs to grow your business— and we'll show you how.
Get Ahead Of The Game
Real estate has been allowed in self-directed IRAs since 1975 and it's only been increasing in popularity since then. What was once a secret of the rich is now a popular investment strategy for many. But, despite the benefits, most real estate professionals hear about this strategy for the first time from a client. Immediately they want to learn more about self-directed IRAs and how to incorporate this strategy into their marketing. IRA investors often buy and sell more than one property, so they'll need an individual familiar with the process. This is an excellent opportunity for the savvy real estate professional.
How We Work Together
You don't need to be an expert in retirement plans to help your clients invest in real estate with a self-directed IRA— but you do have to work with a partner that understands how to take care of your clients. We know the importance of timely responses in a real estate transaction and how dropping the ball on communications can impact or lose a deal. We respect and understand that you must continue to provide value and be your client's go-to trusted advisor for future business and referrals. We'll always work with you and your clients to make the process as easy as possible— they are in good hands at IRA Resources.
Why IRAR? Our Experience
Our real estate team has seen it all and can help with any real estate transaction. Whether it's your client's first transaction or their fifth, we communicate and educate them along the way.
The educational information we provide your clients comes from hands-on industry experts with years of experience. And when we say hands on, we mean HANDS-ON! We work with real estate investors processing their purchase, we educate and hold the real estate professionals' hand for smooth transactions, and we are also self-directed IRA investors ourselves.
At IRAR, your client will always reach a knowledgeable individual if they have questions about their account or transaction. Our representatives are Certified IRA Services Professionals (CISP), as designated by The ABA Institute of Certified Bankers, so you know your clients are getting accurate and up-to-date information every time they call.
Our fees are transparent from the moment you open your account— there are no surprises. Because it is our mission to help investors build their retirement future at affordable rates, we keep our fees low. We hold ourselves accountable for delivering superior service for all our clients. Our model delivers a level of personal service and ease of transactions rarely found in our industry.
As experts with real estate investments in self-directed IRAs, we've created and simplified strategies for you to grow in a way that lets you put them to work right away. We'll continue to provide educational content to our B2B IRA Blog providing ideas, tips, and improvements that create results for you and your clients. While not all these strategies may be applicable to you, you're sure to find something you can incorporate to help grow your business.