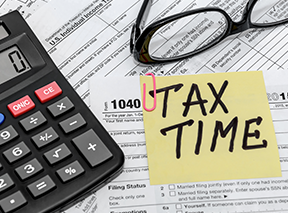 Traditional and Roth IRAs are the most popular types self-directed accounts held at IRA Resources. Generally, our clients bring their existing retirement savings (either through a rollover from an old 401(k) plan or transferring existing IRA funds) from a large institution like Fidelity, Schwab, or Wells Fargo, since investing in alternative assets such as real estate is generally not allowed with these establishments. The investments then grow tax-free or tax-deferred (depending on the account in which account they are held), providing a variety of options most investment providers can't meet.
If you're still working, make sure you are taking full advantage of the opportunity to save for your retirement by contributing to an IRA. You can make contributions to self-directed IRAs all year round (not to exceed the amount allowed by the IRS, listed see below). If you haven't made a contribution for the 2018 tax year, you have until the tax deadline to make one. Consider contributing to your self-directed IRA if you:
want to continue to build wealth in your self-directed IRA
want to make more alternative investments
need liquidity/cash in your account to cover IRA expenses and don't want to liquidate assets
want to get a tax-deduction (if you qualify)
want to increase the possibility of early retirement
There are many more reasons why you should consider making a contribution, these are just a few most commonly cited by our clients.
Still thinking about your potential contribution? Let's go over the limits and rules.
2018 & 2019 Contribution Limits
Traditional and Roth IRA Contributions
The deadline for 2018 tax year contributions to a Traditional or Roth IRA is April 15th, 2019. You can file a tax extension (making the extension deadline October 15), if needed. However, filing an extension on your taxes does not extend the contribution deadline— this extension applies to the filing of tax paperwork only.
Traditional and Roth IRAs contribution limits for 2018 are the same as in 2017, but they've gone up for 2019. Your Roth contribution may have additional limits depending on your filing status and income. There are no income limits for traditional IRAs, but there are income limits for tax deductible contributions. Please see the IRS table for additional information.
The contribution maximum for individuals under 50 years of age is $5,500 for 2018. If you are over 50 years of age, you can make an additional $1,000 contribution (called a catch-up contribution) totaling $6,500 for the year. For 2019, the contribution maximum is $6,000, coming to $7,000 with a catch-up contribution if you are 50 or older. To make this contribution you (and/or your spouse) must have earned income. Your (or your income combined with your spouse's) taxable earned income for the tax year cannot be less than your contribution limit. For example, if you are 45 and earned $5,000 for the tax year 2018, you cannot make the maximum contribution of $5,500.
Another example: Jessica, aged 52, is married with no income. She and her husband, Jose (53 years old) reported $160,000 income on their 2018 joint return. Jessica and Jose may each contribute $6,500 to their IRAs ($5,500 plus an additional $1,000 contribution for age 50 and over). Since the joint earned income exceeds the sum of their contributions and both are over 50 years of age, they were able to put away $13,000 for their future retirement.
If you are over the age of 70 ½, you can't make contributions to a Traditional IRA. However, you can still contribute to a Roth IRA regardless of age, as long as you have earned income.
IRA Tax Deductions
For Traditional IRAs, depending on your income and eligibility, your contributions may qualify as a deduction on your federal income tax return. If you or your spouse are covered by a retirement plan at work and your income exceeds certain levels, your deduction may be limited. But if you are not covered by a plan at work, your deduction may be fully allowed. See IRS IRA Deduction Limits for more information.
Unfortunately, you cannot get a tax deduction for contributions to a Roth IRA, but remember that earnings and withdrawals are generally tax free. This is one of the tradeoffs with opening a Roth IRA.
Excess IRA Contributions & Penalties
If you contribute more than the limit, or are over 70 ½ years of age and contribute to a Traditional IRA, you will be subject to tax penalties. To avoid excess contribution penalties, withdraw the excess contribution from your IRA before the tax deadline, along with any income earned on the excess contribution. You must complete Form 5329, which you'll use to calculate a 6% penalty tax on the excess contribution. This penalty tax will continue to be assessed every year on ALL excess contributions until you withdraw the excess contributions. But first, talk to a tax professional about your situation— they may be able to help.
Did that answer all your questions about contributions to Self-Directed IRAs? If you still have questions (or just would like more information!), please reach out to us. We'd be happy to help you plan for your financial future.